Before getting inspiration from our suggestions, remember that each house and each room has its own style (classic, rustic, modern, retro, etc.). You can play with contrasts but try to keep some consistency between all the furnishing elements in your living room. Don't forget that the living room is one of the rooms you'll spend a lot of time in, so try to create a harmonious and inviting setting.
You only need a few pieces of living room wall art to give the whole space some personality, and if you feel like an aspiring interior designer, you can even update it several times to your liking, perhaps in keeping with the seasons. Think about all the things you could do at Christmas or play with pastel colours for spring!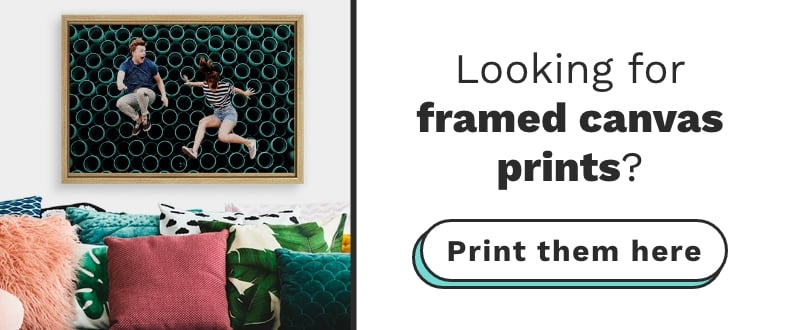 Living room wall art: Coloured walls and wallpaper
Simply changing the colour of a wall can revolutionise how the room looks. There are loads of personalisation options out there on the market: just think of all the varieties of paint you can find, both in terms of colours and effects, but also the choice of wallpapers!
One of the first aspects to consider when decorating an indoor space is repainting the walls. It might seem like a simple job but there are some factors you need to bear in mind.
Firstly, you need to make sure that the colour combinations work. Check that the lovely colour you've chosen from the colour palette goes well with the wood flooring or tiles in your living room. To make it easier for you, lots of companies offer paint samples and painted cards so you can choose the best colour combination.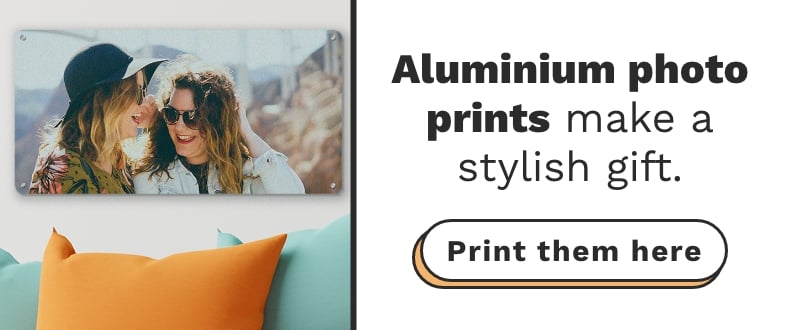 You should also consider how much light the wall is exposed to, because lighting affects how the colour will look.
If the natural light comes from the south, the space will be much brighter and you can opt for cool colours, whereas if the room is north facing, it will be exposed to less light, so darker colours could make the room too gloomy so we recommend choosing lighter, warmer colours.
For further details, visit this link.
To refresh your living room walls with even more originality, we recommend using wallpaper. We're not talking about boring wallpaper like in your great-grandma's house! It's coming back into fashion and is more on-trend than ever. It doesn't matter whether it's printed in a geometric, vintage or tropical style, you can update your living room walls from the comfort of your home.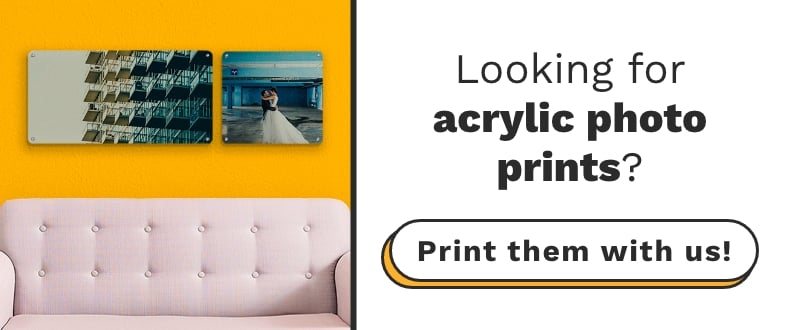 It's easy to apply and remove, so if you get tired of it after a while, you can take it off and change it without any fuss!
Remember, if you're worried that a new colour or uniquely patterned wallpaper might be too much, focus on just one wall, which will be the accent wall, or on a section of wall, maybe behind the sofa. It doesn't take a lot to revamp the look of an entire room.
Living room wall décor: accessories
Do you prefer to make changes gradually and the thought of painting a wall brings you out in a cold sweat? You can start refreshing your living room with colourful and stylish accessories – just a few items will be enough to achieve an amazing result!
We'll start with a classic: clocks. As well as having a practical function by telling you the time, they're also a must-have piece of living room wall décor.
Choose a large clock to create a focal point on a white wall in your living room. You can look in second-hand markets to find an old clock used in factories or railway stations to embellish a room with an industrial style. The material the clock is made from is also important to consider for the wall décor in your living room: wood can add warmth to a modern room, plastic can liven it up, wrought iron can make it more rustic and glass can add a touch of style and elegance.
There are other accessories that can change the look of a room easily: mirrors. Whether it has a vintage style or it's more contemporary, a mirror will change the look of your living room, creating depth and adding character to the whole space.
We're not finished yet! We've saved the best for last. Canvases or framed prints are the most popular decorative items because they allow you to personalise your living room and, if your open space is big enough, you can hang up more than one!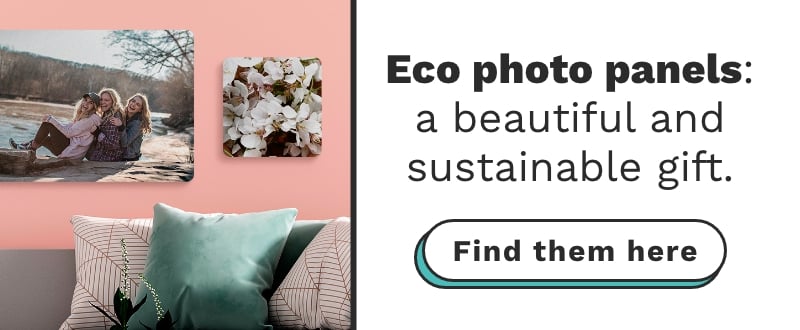 Unleash your creativity and create a dynamic house with beautiful decorations on your living room walls, personalising the prints to fit your style.
You can print drawings, text, real or abstract subjects, in colour or in black and white, to give your living room a sophisticated, retro feel. To go all out with the personalisation, you can even print those awesome photos you took with your mobile phone. Choose the panel you want to print from the following: canvas – with or without a frame– aluminium or acrylic glass, or help the planet by making a green choice and opt for an eco-panel.
Living room wall art: Wall stickers
Want to add a fresher and more youthful touch to your living room? Wall stickers are excellent for updating and adding warmth to modern spaces.
With wall stickers, you can transform your living room with very little. You can apply text like famous quotes or your own creations, characters from comics, geometric designs, landscapes, patterns or poems… maximum creativity for maximum personalisation. You can choose stickers with a theme, like Christmas baubles, snowflakes and presents to match the colours of your Christmas tree perfectly!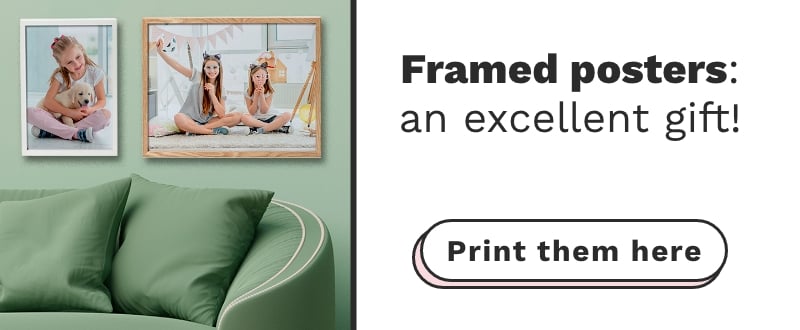 Stickers are also easy to apply and remove. Plus, as they are cheap, you can change them and give them a refresh whenever you please.
You can buy them and personalise them easily online on this page. Do you have a clear design in mind but can't find exactly what you're looking for? Can you manage with graphic design programs or do you have a friend who can help? Order them from the comfort of your home
A house is made of walls and beams; a home is built with love and warmth. (Author unknown)
We hope that our tips for decorating your living room walls have inspired you and help you create that feeling of home!
---