Some romances are destined to last forever – that may seem like a classic phrase from a romantic film but when we talk about a platinum wedding anniversary, it has to be said.
This celebration marks 75 years of married life spent with the same person – an amazing record that only some soulmates get to experience and celebrate.
Such a pure and enduring love that has overcome all the odds certainly deserves a unique gift to emphasise how incredible a platinum wedding anniversary is.
So, we're here to show you the best ideas to make this anniversary unforgettable and even more special.
PLATINUM WEDDING ANNIVERSARY: SOME ROMANCES DESERVE TO BE IMMORTALISED IN A FRAME
Anyone who has lived alongside the love of their life for 75 years is sure to have countless memories of unique times spent together. So, what better gift than immortalising one of those precious moments by creating a romantic framed canvas print to celebrate their platinum wedding anniversary.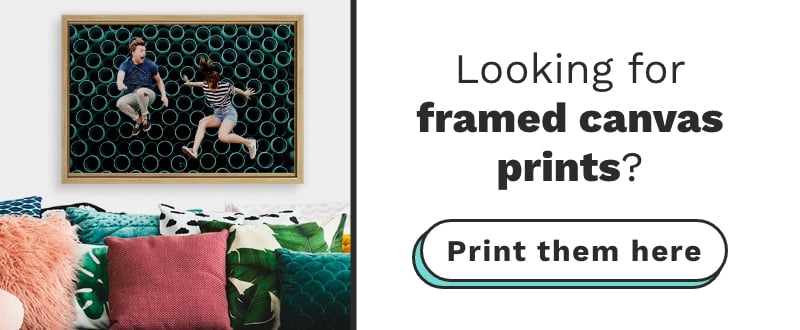 This elegant product is made from a 350 gsm polyester canvas, which resists wear over time and keeps colours intact for many years.
Print their most special photo and celebrate their true love in style.
PLATINUM WEDDING ANNIVERSARY: AN ENDLESS LOVE
A sweet gift for the sweetest couple. Spending 75 years together means sleeping next to their other half for countless nights, so why not personalise a beautiful premium cushion with a photo of the loving couple.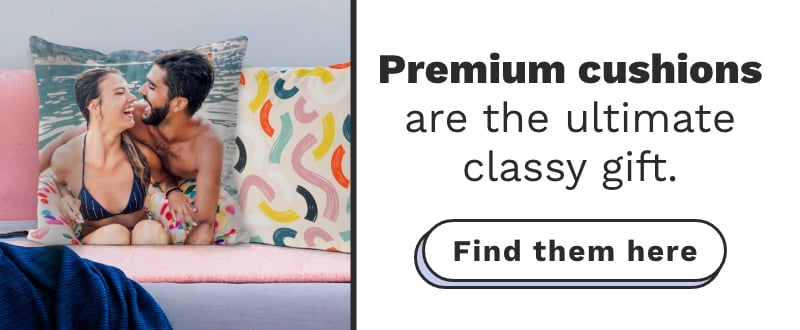 Celebrate a platinum wedding anniversary with the most romantic gift: the velvety fabric makes it so soft that they won't be able to resist holding onto it and hugging it all the time.
PLATINUM WEDDING ANNIVERSARY: FILL THEIR HOME WITH LOVE
Create a gift that not only sparks emotions but also furnishes their home. Print a photo or create a fantastic collage with the couple of the century's most important moments on a beautiful panel.
Made from a durable, ultra-light material that can be finished in lots of different ways. Thanks to the smooth, matt surface, each image will come out perfectly.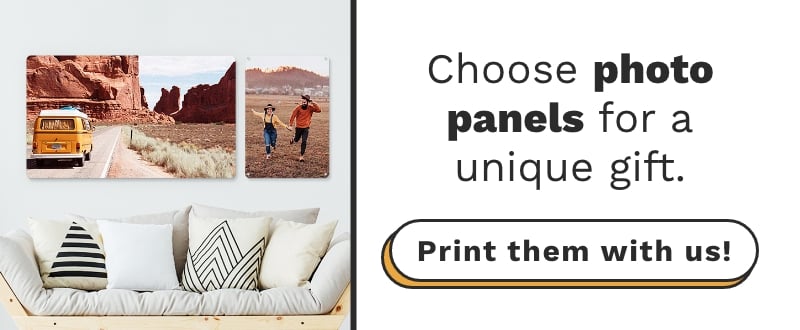 Make their memories even more unforgettable and celebrate their platinum wedding anniversary in style.
Platinum wedding anniversary: the ideal gift is waiting for you at Gifta
Only at Gifta can you find these sensational gift ideas and loads more to celebrate a platinum wedding anniversary in the best possible way. Visit the website now, create your product in just a few clicks and leave the happy couple speechless. Celebrate their love in style with Gifta.