He taught you to ride a bike, pushed you on a swing, carried you in his arms when you were too tired to walk – dads always find a way to show us how much they love us. So, when their day arrives, it's our job to find the perfect gift to thank them for everything they do for us every day.
That's why we want to show you a series of gift ideas for Father's Day that go beyond the classic duck tie or those dark grey socks.
So, get comfortable, take a few minutes and discover the gifts your dad won't expect and get ready to celebrate him in style.
FATHER'S DAY GIFTS: ECO-PANEL FOR AN ECO-FRIENDLY GIFT
Don't just think about your dad, think about the environment too. We'll start this guide to the best gifts for Father's Day with a really unique product that respects our forests.
We're talking about the eco-panel, a perfect item to print your favourite photo of your dad on while also considering the future of the planet.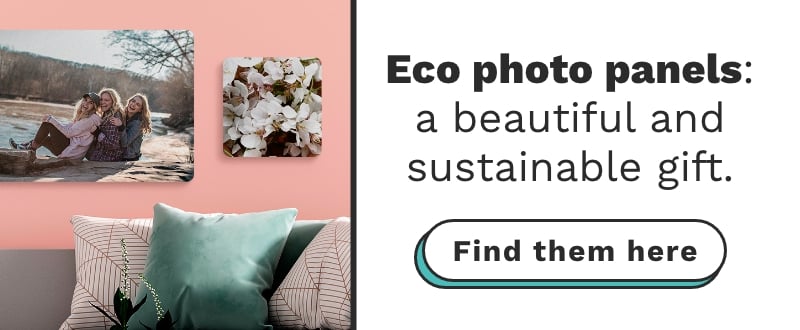 Each panel is made from 100% FSC® (Forest Stewardship Council®) paper, meeting rigorous environmental standards.
Create a memory that lasts forever, personalising this extraordinary material as much as you want and create a print that will enhance the walls in your father's room.
FATHER'S DAY GIFTS: PERSONALISED CUSHION TO HELP HIM SLEEP
Even the most serious dads have a soft side. Bring a tear to his eye with a soft, smooth and simply irresistible gift: a premium cushion.
Personalise it with a phrase, a graphic or an image and create the gift of his dreams! It's so velvety smooth that your dad won't be able to resist cuddling up to it every day.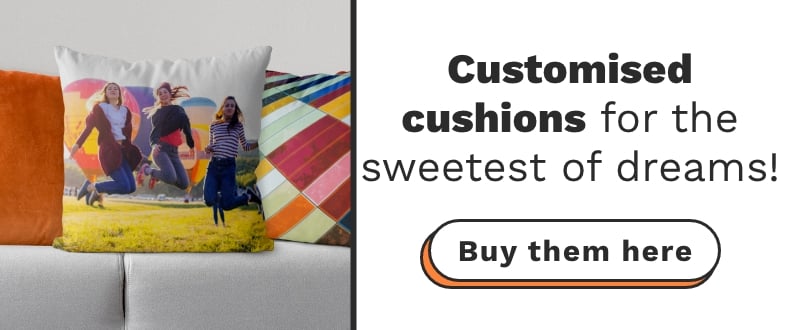 Give the man of the house a gift he won't want to let go of.
FATHER'S DAY GIFTS: A BACKPACK FOR BIG KIDS
Some dads are eternal kids, always ready to go off on silly adventures alone or with their kids, regardless of their age. For this particular category of dads, what better gift than a personalised backpack.
This must-have accessory is perfect for carrying all the items he needs to enjoy his free time to the full and be ready for the unexpected.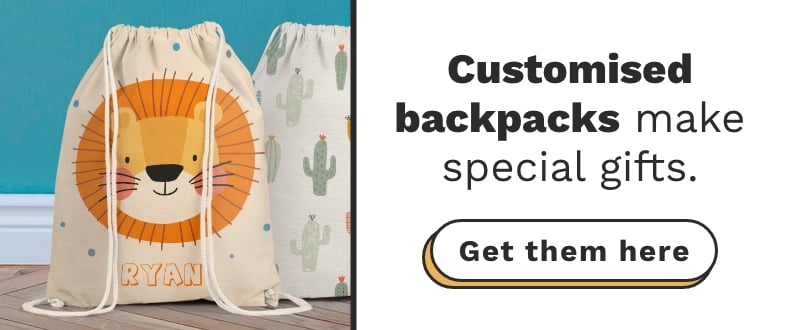 Fully customisable, the backpack is made from 100% polyester and measures 34 x 45 cm. The material is ultra lightweight yet also scratch, tear and wear-resistant.
Finally, the practical drawstring closure makes this great product even more irresistible.
Ready to join your dad on his adrenaline adventures?
FATHER'S DAY GIFTS: A MUG FULL OF LOVE
Even the smallest gift can mean a lot. Reminding your dad how much you love him every morning is a priceless gift. So, why not get him a fantastic, personalised mug featuring a phrase, image or his favourite photo, to make breakfast unforgettable every day?
Each ceramic mug is durable and resistant to all types of washing. Plus, with a capacity of 350 ml, it's the perfect size to hold any type of drink.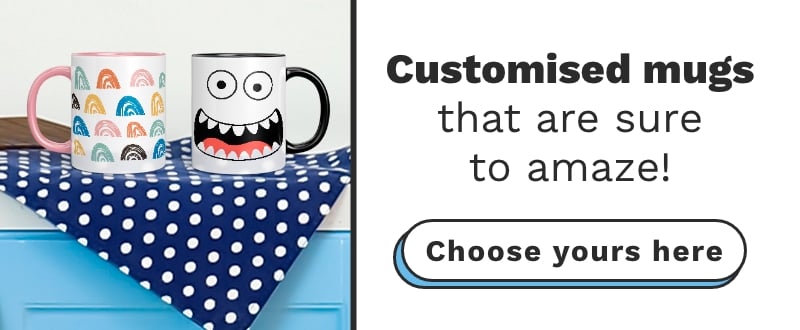 Choose the colour of the handle and the inside to make this lovely gift even more unique.
Father's Day gifts: you search, Gifta answers
Make your dad's Father's Day even more special with one of our amazing suggestions. Go to Gifta now, choose your favourite, personalise it in a few clicks and have it delivered to your door.
Create the perfect gift and amaze the most important man in your life.