Valentine's Day has arrived.
Whether you like this day of celebration or not, you'll want to come up with the right phrase to give you partner a moment of sweetness and remind them that you care. Whether you love showy gestures, flowers, chocolates and romantic dinners or prefer to keep things simple, a romantic phrase to say 'Happy Valentine's Day' to the one you love is essential.
For this reason, we have collected lots of Happy Valentine's Day phrases, so you can choose the most suitable for your needs. There's something for everyone: phrases for him, phrases for her, and funny and romantic phrases. Basically, you will definitely find the right Happy Valentine's Day phrase for you. And once you've found it, you can choose to send it via text message or social media during the day, or print it on a gift item to make your tribute unforgettable.
But let's not beat around the bush: love and its countless phrases await you!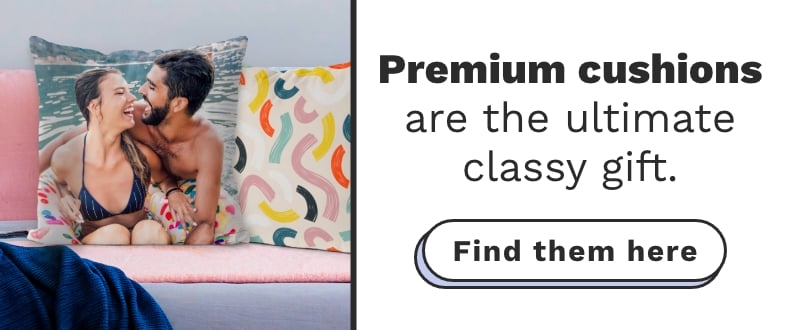 Valentine's Day phrases for him
First, we have a collection of phrases to say Happy Valentine's Day to your man, with a hint of cuteness, affection and imagination. Choose the most suitable phrase to let them know you truly care!
Here are the best celebration phrases:
Today is Valentine's Day, and this happy day reminds me of just one thing: I'd miss you even if we'd never met.
Frida Kahlo once asked: "Can one invent verbs? I want to tell you one: I sky you, so my wings extend so large to love you without measure".
You're everything I've been searching for, before I even knew I was looking.
(Emma Chase)
I'm pretty easy to please on Valentine's Day: don't say "forever" to me. Just say "see you tomorrow". But say it to me forever.
I chose you. And I will choose you again, again and again. Without hesitation, without doubts, in the blink of an eye: I will continue to choose you. Always. Happy Valentine's Day.
If you asked me for my thoughts on Valentine's Day, I would tell you that I adore you, in all tenses and in all modes.
"You're my best friend, my confidant, and my better half. You're my Valentine, the one and only. I love you!"
"When I was a young girl, I would always dream of meeting a fairy-tale prince. Today my dreams have become reality: you're my fairy-tale. Happy Valentine's Day, my Prince Charming!"
"I feel you in every breath, in every action, in every word. You have entered my soul. I love you!"
"Loving you is the greatest gift life could give me. Happy Valentine's Day, prince of my heart."
"My Valentine's Days last 365 days a year, because each day lived with you is a day of love. I love you, my Valentine."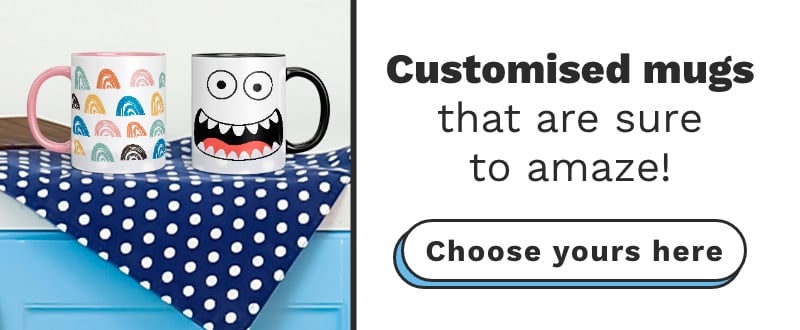 Valentine's day phrases for her
Do you want to remind your woman how much you care on Valentine's Day?
Then have a browse of the phrases below and choose the best one to win a dreamy, loving smile from her! You're spoilt for choice.
Here are the best Valentine's Day phrases for her:
"I wish I could go back in time, find you sooner and love you longer. Happy Valentine's Day!"
I love you for your every silence, for your every gesture, for your every breath. Because with them you have filled me with love.
"The first time I hugged you I knew: you're the only one who will live in my heart forever. I love you immensely!"
If you're cold, I'll warm you up; if you wander in the dark, I will shine a light on you; if you get lost, I'll find you. All of this is my love for you, which today is greater than yesterday, but less than tomorrow.
"I love you. I could look at you for just one minute and in a moment find thousands of things I love about you. Happy Valentine's Day princess of my heart!"
You're the most beautiful hook in my favourite song. Happy Valentine's Day.
"I love my eyes when you look at them. I love my name when you say it. I love my heart when you love it. I love my life when you're in it. I love you, my Valentine!"
The beauty of being with you is that you make me feel like myself without feeling out of place. I love you. Always.
"There are only two times when I want to be with you, now and forever. I love you, my sweetheart!"
You know what I would like to do? Go back in time. Find you earlier and love you longer.
The best place to stay is in your heart. Happy Valentine's Day, love.
I think about you 23 hours and 59 minutes a day. And in the other minute I think how nice it is to think about you. Happy Valentine's Day!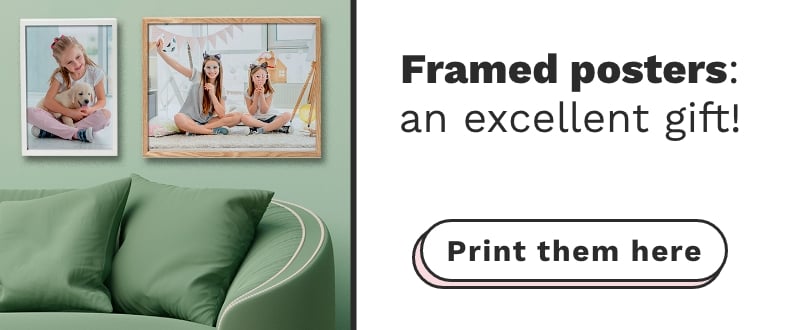 Funny phrases for Valentine's Day
Looking for something funnier? Want to get a laugh out of your better half? You're in the right place!
Here is a selection of fun phrases to choose from for Valentine's Day for a moment of affectionate fun.
Let's look at them together:
Hershey's kisses. The only kiss with no strings attached. Okay, maybe one.
Ever since I saw you, I have been thinking about you. In the morning I don't eat, I think about you. At noon I don't eat, I think about you. In the evening I don't eat dinner, I think about you. And at night I don't sleep because I'm dying of hunger!
A man who waits for Valentine's Day to treat his lady like a queen is doing something wrong the other 364 days a year.
Traditionally, Valentine's Day was used to recycle left over Lindt and red decorations from Christmas.
Do you know what it means to come home at night to a woman who'll give you a little love, a little affection, a little tenderness? It means you're in the wrong house, that's what it means. Henry Youngman
Love is a lot like a backache. It doesn't show up on x-rays, but you know it's there. George Burns
Valentine's Day is just a multinational consumerist party. Love should be shown day after day.
Did you forget to buy a present?
Yes
Hugo Bonet, Twitter
I wanted to make it really special on Valentine's Day, so I tied my boyfriend up. And for three solid hours I watched whatever I wanted on TV. Tracy Smith
Love in is the air? Wrong. Nitrogen, Oxygen and Carbon Dioxide are in the air. Sheldon Cooper
I'm mad about you. If you're mad about me, perhaps we could go get help from the mental asylum together… Anonymous
Initially Valentine's Day was February 13th, but then it was moved to February 14th to leave women enough time to do their make-up and get ready to go out. Romain Cheylan, Twitter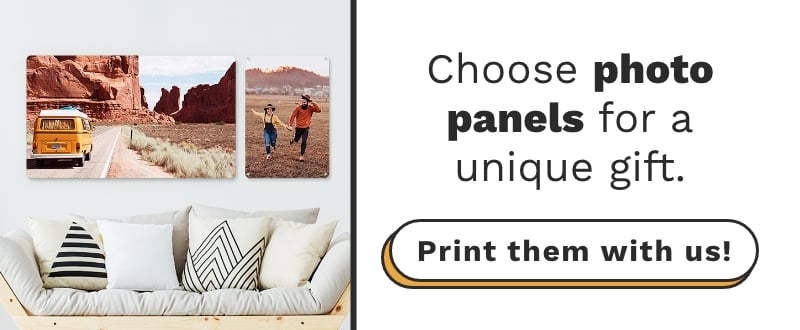 Valentine's Day Phrases: print them for an unforgettable moment
Now you have chosen your special phrases for Valentine's Day, you just need to send them to your partner.
But how?
A message on your phone?
This may be ok if you can't see them because you are far away, or in anticipation of an upcoming date.
How about a handwritten phrase on a nice card or envelope?
It's certainly a very romantic way to deliver your phrase to the person you love, and is sure to be appreciated.
But why stop there?
Go above and beyond and you're certain to make a great impression!
Print your phrase on a gift object to bring in person to your better half.
You can print it on any number of special objects:
With our configurator, it only takes a moment! Insert your phrase, choose the colour and object and check the preview. If you are happy with the result, you can quickly order your object decorated with a phrase for the person you love. Job done!
Happy Valentine's Day!