There are friendships that blossom from the classroom and are destined to last forever, others that grow quickly despite being recently formed, but what they share is complicity, harmony and mutual trust.
Here is the description of a best friend: do you match it? A best friend responds to you immediately even in the middle of the night when you're in trouble; a best friend supports and puts up with you in the saddest moments, when everything seems to be crashing down on you; she comes along with a well-timed joke and puts a smile on your face; your best friend is your sidekick in all your adventures, your trusty partner in crime!
The importance of female friendship, when based on genuine and selfless feelings, is as strong and real as it gets, it's a feeling that needs to be nurtured and protected, but also celebrated, so why not do it with some phrases for a special friend!
Do you have writer's block and can't choose the right words to dedicate a loving gesture to your best friend? Don't worry – we have selected the best phrases for a special friend for you, simply choose the one that best suits your friendship!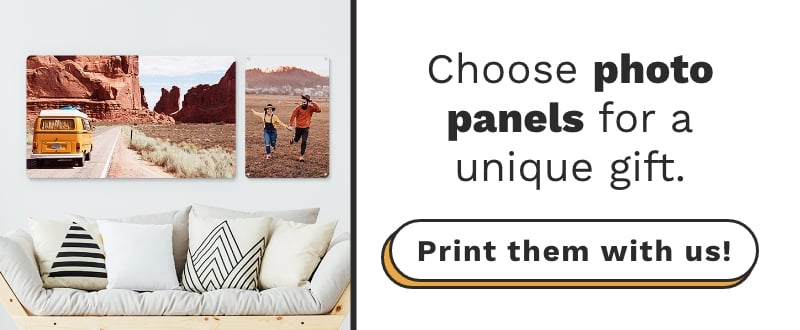 PHRASES FOR BEST FRIENDS: QUOTES BY CELEBRITIES
Let's discover what friendship is through the words of artists and well-known people, both past and present, who have written aphorisms or poems to celebrate this pure feeling.
Below you will find some famous phrases for best friends that use humour to describe the special relationship that connects true friends!
It's the friends you can call up at 4am that matter.
Mariene Dietrich
A friend can tell you things you don't want to tell yourself.
Frances Ward Weller
In life it's not where you go, it's who you travel with.
Charles M.Schulz
There is nothing on this earth more to be prized than true friendship.
Thomas Aquinas
You're entirely bonkers. But I'll tell you a secret. All the best people are.
Lewis Carroll
Friendship doubles our joy and divides our grief.
Swedish proverb
One of the most beautiful qualities of true friendships is to understand and to be understood.
Lucio Anneo Seneca
True friendship resists time, distance and silence.
Isabel Allende
Don't walk behind me; I may not lead. Don't walk in front of me; I may not follow. Just walk beside me and be my friend.
Albert Camus
Many people will walk in and out of your life, but only true friends will leave footprints in your heart.
Eleanor Roosevelt
To get the full value of joy you must have someone to divide it with.
Mark Twain
A best friend is someone with whom you can sit on the porch, without a word, and then walk away with the feeling that it was the best conversation that you ever had in your life.
Paulo Coelho
One loyal friend is worth ten thousand relatives.
Euripides
Let us be grateful to the people who make us happy; they are the charming gardeners who make our souls blossom.
Marcel Proust
It is the lives we encounter that make life worth living.
Guy de Maupassant
My best friend is the one who brings out the best in me.
Henry Ford
True friends are like stars; you only recognise them when it's dark around you.
Bob Marley
Friendship is the hardest thing in the world to explain. It's not something you learn in school. But if you haven't learned the meaning of friendship, you really haven't learned anything.
Muhammad Ali
Life is nothing without friendship.
Marcus Tullio Cicerone
Do not hurt my friends. If you so much as touch one hair on their heads, I will make you very sorry.
From the TV series 'Pretty Little Liars'
The free soul is rare but you know it when you see it – basically because you feel good, very good, when you are near or with them.
Charles Bukowski
The best mirror is an old friend.
George Herbert
What makes friendship indissolute and what doubles its charms is a feeling we find lacking in love: I mean certitude.
Honoré de Balzac
There are moments when you're getting to know someone, when you realise something deep and buried in you is deep and buried in them, too. It feels like meeting a stranger you've known your whole life.
Leah Raeder
When a woman becomes her own best friend, life is easier.
Diane von Furstenburg
Lots of people want to ride with you in the limo, but what you want is someone who will take the bus with you when the limo breaks down.
Oprah Winfrey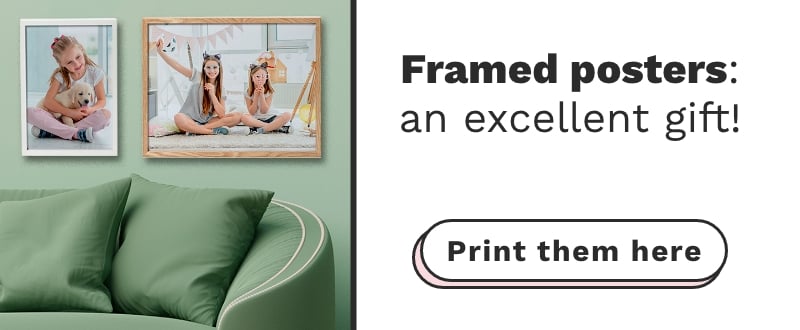 PHRASES FOR YOUR BEST FRIEND: THE BEST LINES FROM FAMOUS SONGS
Have you found the phrase that best reflects the feeling of friendship that connects you to your best friend?
Or do you want more choice, and are looking for an original phrase that is not at all predictable? Something that celebrates your unbreakable bond? Then keep on reading our article, as we haven't quite finished: we want to surprise you with a collection of phrases for best friends!
Here are the most beautiful verses of songs that celebrate friendship:
Lean on me, when you're not strong
And I'll be your friend
I'll help you carry on
For it won't be long
'Til I'm gonna need
Somebody to lean on
Lean On Me – Bill Withers
But I see your true colours
Shining through
I see your true colours
And that's why I love you
So don't be afraid to let them show
Your true colours
True colours are beautiful
Like a rainbow
True Colours – Cyndi Lauper
I'll be there for you
(Like I've been there before)
I'll be there for you
('Cause you're there for me too)
I'll Be There For You – The Rembrandts
Thank you for being a friend
Travelled down a road and back again
Your heart is true, you're a pal and a confidant
Thank You for Being a Friend – Andrew Gold
Find out what we're made of
When we are called to help our friends in need
Count On Me – Bruno Mars
If you've got troubles, I've got 'em too
There isn't anything I wouldn't do for you
We stick together and can see it through
'Cause you've got a friend in me
Yeah, you've got a friend in me
You've Got A Friend In Me – Randy Newman
And that's my bestie, my bestie, my best friend, go best friend!
Best Friend – Young Thug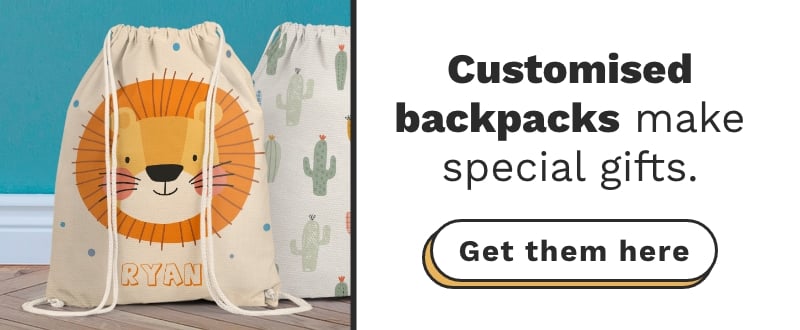 Phrases for best friends: print them on one of our gift items and make the perfect gift for your best friend!
Let your best friend feel that you are thinking of her and that you are always with her!
Have you found the perfect phrase that represents your special friendship? Turn your thought into something tangible by printing it on a gift that suits her! Personalised gifts are more likely to be appreciated, and now you can easily make them from home: choose the gift item, phrase or image, and we'll take care of the print!
Here are the products on which you can print your phrases:
Bring out the artist in you!
Put us to the test: with our configurator, it only takes a minute! Insert your phrase, choose the colour and the object and check the preview. If you like the result you can quickly order your object with a phrase for a special friend. Job done!