Anniversary gifts for him: even "he" likes surprises
Let's debunk a myth: men like gifts too.
Especially unexpected ones!
If you're looking for gifts for him for a special way to celebrate your anniversary, you're in the right place. Men tend not to receive gifts and surprises with unique, loving messages. That's why, when they receive anniversary gifts or special surprises, it's exciting and emotional for them.
But which anniversary gifts for him could you buy?
We have loads of ideas and inspiration for you: take a look at some special and personal surprises and gift ideas for him. They're all ideas that show him your love and affection. We think it's the best way to get an anniversary gift for him, showing him that he really is important to you. After choosing the gift, if you need a dedication to add to it, you can browse here and find the best one to use for the occasion.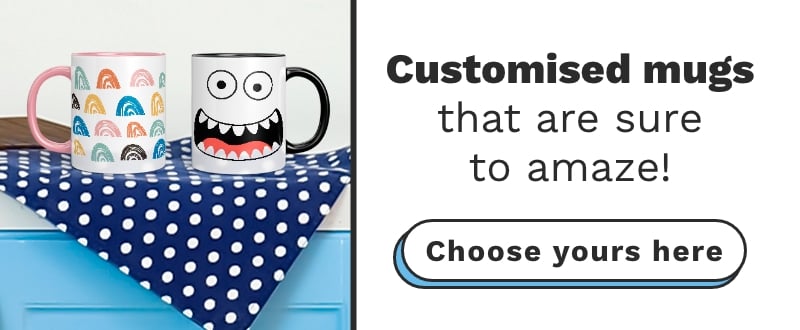 Here are some examples of anniversary gifts for him to inspire you:
Anniversary gifts for him: Framed canvas print of a photo of the two of you
We'll start with a gift that is guaranteed to have an effect.
If you want to give him a gift to celebrate your anniversary, a gift with a photo of you both in centre stage is a must. Imagine a beautiful, framed canvas print of one of your best photos together, like of you both smiling on that beach holiday. Or that time you were photographed all dressed up at that wedding, looking stunning. Or the photo where you were both pulling faces, having a blast. Why not give him an elegant, framed photo of the two of you, which he can put in his bedroom, living room or on his desk at work? It's your anniversary and you'll remind him that you're there for each other. You can never go wrong with a gift like this!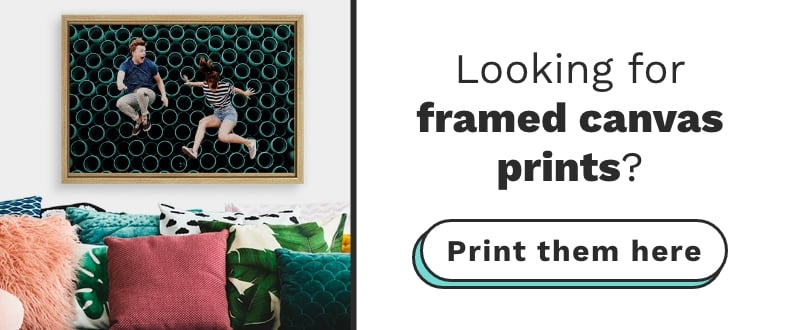 Anniversary gifts for him: A cushion with a dedication
Another excellent anniversary gift idea for him? A personalised cushion.
It will remind him of you even when you're not with him, before he goes to sleep.
The personalised cushion is a lovely gift that will keep him comfortable when he's resting and relaxing, watching TV in bed or sleeping. A gift that will remind him of how close you two are, a symbol of tenderness and fondness.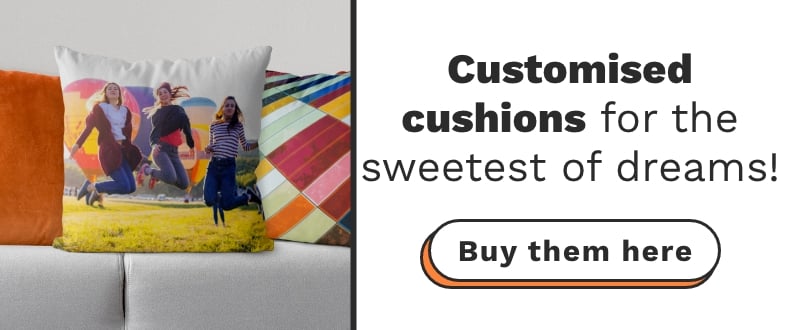 Anniversary gifts for him: A personalised backpack
Another really useful anniversary gift for him is a convenient and practical personalised backpack featuring your photo or message. A man always needs a backpack, whether small or large. He can use it for all kinds of activities, like bike rides, a football match, a fishing trip, a visit to an exhibition, event or museum, a motorbike ride…
Basically, there are loads of occasions when he could need a practical backpack to have at hand during his daytime activities. And that's why it's an excellent choice out of the many anniversary gifts for him. Choose the message or image you like best to decorate the backpack and remind him of you, of something you share, of your song or of a time spent together, wherever he goes.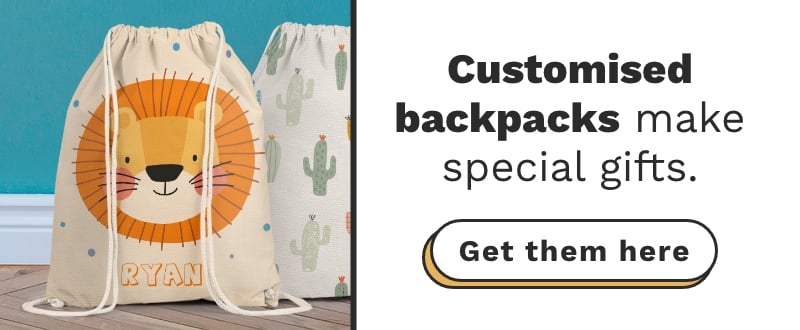 Anniversary gifts for him: surprise him with personalised gifts
Now you have some ideas for winning gifts for him, you can extend your search here on Gifta!
The important thing is to give him something that reflects the bond you have. A phrase, a word, a symbol or an image that sparks emotions and feelings that make your relationship deeper and even more solid. And this is what makes an anniversary gift for him truly unique and unforgettable. Show him that this anniversary is a stage on an important journey you are sharing and give him a gift that evokes memories and important moments that he can carry with him.
Happy hunting!