Gifts for couples: surprise couples with these gift ideas
What gifts to give to couples?
Sometimes you have to give a gift to couples: whether they're old friends, relatives or colleagues, you want to give a present to two people as a couple and you're looking for ideas. It could be for a reunion with old friends, a couples' dinner or a special event and you want to give the couple a gift that will make them both happy.
It's not easy buying a gift for couples, that's for sure.
It should be something that they'll both like, which reminds them of something happy and light-hearted or emotional for both of them equally. That's why choosing a gift for couples can be a mine field, and it's easy to slip up and make a bad impression. There are some guidelines to bear in mind that will help you choose the right gift, and we're going to share them with you. First, focus on something that represents both members of the couple. A photo of them is always a good starting point.
You could find a photo of the couple from the recent past, distant past or present. The important thing is that it shows the couple in a happy moment – and even better if it's clear how well they get on and it shows them having fun or an intense experience, which could be special or just something from their everyday lives. That photo demonstrates the couple's success and endurance, and making it into a gift is a lovely idea.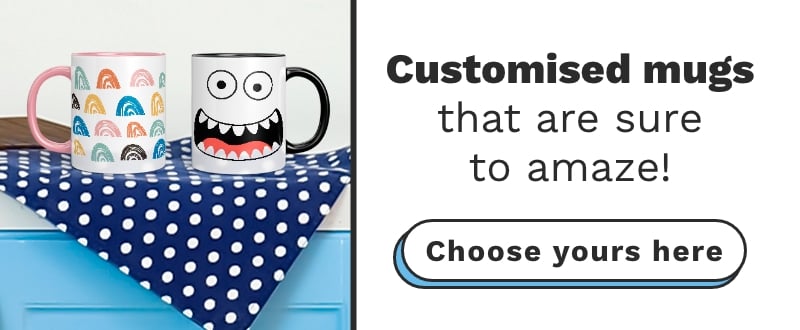 A photo gift for the couple is therefore the best way to pay tribute to them both in a clever and emotive way. Simply choose which material you want to print the photo on to find out which type of gift might be most useful or appreciated by the couple.
Below, we recommend several ideas for a gift for couples that is sure to make an impact.
Gifts for couples: some inspiration for gift ideas
Here are some examples of gifts for couples you can choose from:
Gifts for couples: a framed canvas photo print
A timeless classic and an ideal gift for couples.
The power of a printed photograph ready to decorate and light up a corner of the room with the joy and energy of the couple pictured in it is one of the musts that always works and is always appreciated. At the end of the day, what better gift for a couple to remind them of the beautiful memories they share that are a very important part of their lives?
The canvas print is an ideal gift idea for couples that is sure to have a strong visual and emotional impact.
Choose the best photos of the couple in question – they could be photos of you and them, while you were on holiday, on a trip or at a wild party. Or they could be photos taken of the couple while they were on holiday on a sun-drenched beach or at the top of a mountain with stunning views below. Or, you could use photos taken from the couple's social media: him cooking and her distracting him, or a selfie of him watching the TV while she's asleep on his shoulder. Or maybe that photo of them together welcoming their new dog to the family. Or a photo of them cuddling their son.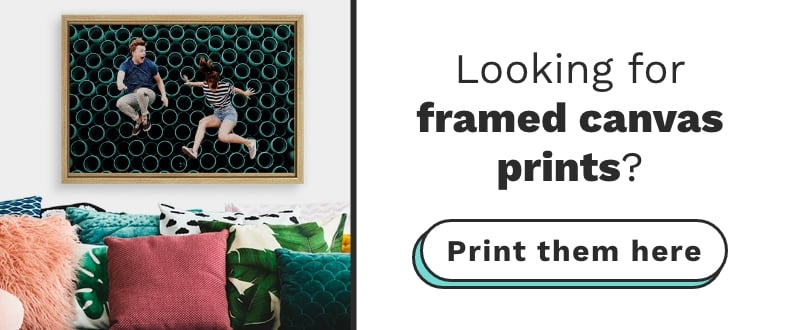 There are loads of occasions to choose from. The important thing is that the picture shows them in a carefree moment. Once you've found the ideal one, you just need to choose the dimensions of the canvas print, upload the photo, check the preview and place your order. Then your gift will be ready to remind the couple of the happy times they've had and will have in the future!
Gifts for couples: a soft cushion with a message on
If the couple are soft and cuddly, why not give them a personalised cushion?
A personalised cushion featuring an image of the couple when they're relaxing or having fun is a gift that will always go down well. If you think about it, after a frenetic day with lots of commitments for both partners, all they want to do is relax and recover for the next day, between cuddles, of course.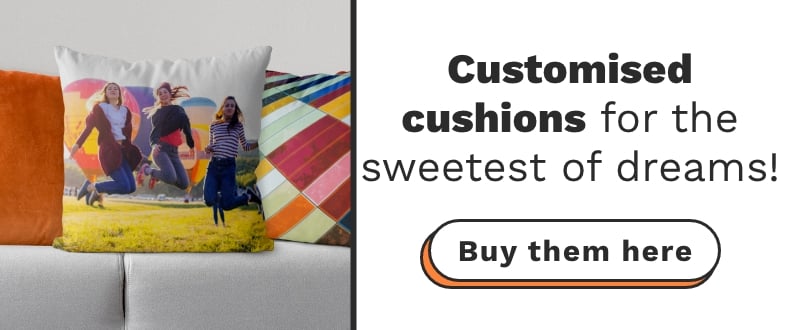 And here's where the personalised cushion shows its huge potential as a gift for couples. After cooking and washing the dishes on an evening spent at home, they'll soon want to grab the cushion while relaxing in front of Netflix on the sofa or in bed. Before that well-deserved restorative sleep ahead of the next never-ending day.
It's easy to maximise the effectiveness of the cushion: choose the best and most suitable photo of the couple receiving the gift, apply it to the cushion, check the print preview and order your cushion. Your thoughtful gift for couples is ready!
Gifts for couples: a personalised backpack
Another practical gift for couples? A personalised backpack. Or even better, two!
The backpack is a cult item that can be useful in all sorts of circumstances: from trips out of town, to daily activities to various hobbies and pursuits that people enjoy in their free time. A backpack to hold everything needed, even if it's small, is a must-have accessory that will prove useful sooner or later.
In this case, it has two uses: it helps the couple as they go about their daily activities, while also leaving them with a sweet reminder of their partner each time they see it thanks to the personalised photo or image on the backpack. So, it's a great gift for couples, with double the value!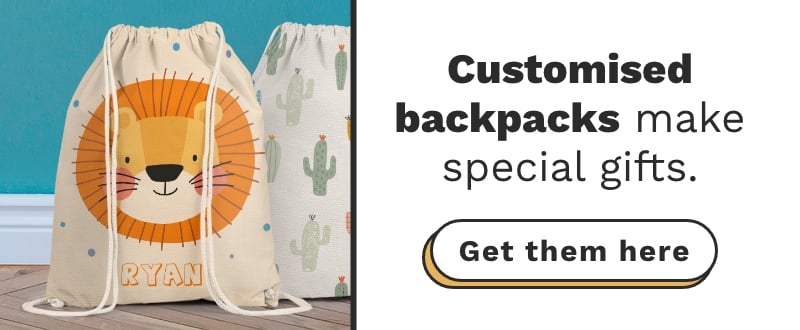 The photo or image you choose is key in this case too. You should choose a photo that's representative of both of them and that evokes positive feelings and emotions, to give the backpack added value. It's your job to find the right photo, image or message to print on the backpack to personalise it. Once you've cracked that, the gift will be ready to amaze the couple!
Gifts for couples: find the best personalised gifts at Gifta!
Now that you have some more ideas for gifts for couples, you can extend your search on Gifta and discover loads of other options. The important thing is to give them something personalised, which isn't standard and can't be given to them by anyone else. That's what makes gifts special, memorable and appreciated by the recipients. Happy hunting!